Rentetan dari pengalam saya makan dan spa santai bersama Philips di entry ini, sekarang saya nak kongsikan bagaimana pengalaman saya menggunakan myBuddy...
Apa itu myBuddy?
myBuddy

adalah produk dari Philips yang direka khas untuk kanak-kanak yang masih lagi dalam proses pembelajaran untuk mengenal waktu jam. Pendek kata, produk ni sesuai untuk anak-anak yang berusia dari 2 tahun ke 7 tahun.
Apa yang menarik tentang

myBuddy

ialah ia direka bukan sahaja sebagai lampu tapi juga sebagai mendidik anak-anak in fun and learning environment (i tell you why ok). Paling penting,

myBuddy

selamat digunakan oleh kanak-kanak kerana ia adalah teguh dan kukuh dan tidak mudah pecah.
Di pasaran ketika ini myBuddy mempunyai dua color, satu biru dan satu pink, of cos laki akan pilih biru dan perempuan majoriti akan pilih pink kan..
When you use Philips u can used it with confidence. Philips telah berada di pasaran semenjak tahun 1891.
Apa yang menarik tentang myBuddy?
Saya sendiri telah menggunakan

myBuddy

dekat Emir. First time saya bukamyBuddy dari goodie bag yang saya terima, dia yang excited terlebih..
Jadi apa yang menarik..
myBuddy

ni adalah peneman yang paling setia kalau anak-anak kita nak buat light reading sebelum tido. Some of my readers know that Emir loves to read book before he sleeps. Katil bilik Emir ni pulak, kalau bace buku in his position as picture above adalah membelakangkan cahaya, jadi agak gelap.. so

myBuddy

makes lighting better.
myBuddy

juga senang nak operate. dekat atas topi

myBuddy

ni, anak-anak letak je tangan kat situ dan tekan sikit dah boleh tutup or bukak lampu. Emir masa ni dah ngantuk see, how he did it..
Ini bukan berlakon ok.. penat i tunggu :p being Emir, memang masalah negara sikit kalau ajak posing :) memang best kan untuk budak2.. and yes, SANGAT CHILD FRIENDLY!!
Jadi, bila lampu dah tutup, the kids should know yang hari masih malam sebab sebagai ibu bapa, kite boleh set timing. Jadi, katelah Emir bangun tengah malam, dia cuma tengok

myBuddy

dan ada simbol bulan, dia tau lah hari masih malam! tak payah susah2 nak tengok jam. Kite pun boleh take this advantage jugak!
Sebab,

myBuddy

ni senang betul nak digunakan, bila kite keluar bilik... tengoklah Emir buat apa..
DIA SAMBUNG BACA BUKU BALIK!! :D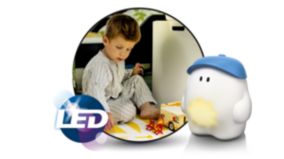 Jadi bila hari dah siang,

myBuddy

akan tunjuk simbol Matahari. So anak-anak boleh tahu, time to wake up and play!! Sorry gambar Emir tak tau kenapa tak boleh transfer :)
sapa tukang set timing dekat

myBuddy

? Sapa lagi kalau bukan ibu dan papa kan. Worried not, sebab button yang ada dekat

myBuddy

memang senang sangat nak operasi. Jangan risau, kalau beli, user manual pun ada. I pun belajar dari user manual jer.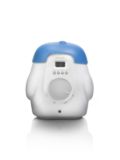 yang ni berita gembira untuk ibu dan ayah sebab

myBuddy

ni mempunyai penggunaan kuasa yang amat rendah iaitu hanya 2 x 1W, tetapi menyediakan keluaran cahaya yang tinggi (140 Lumen) pada masa yang
sama. Dengan suhu cahaya 2700 Kelvin,

myBuddy

menyediakan cahaya putih yang menenangkan.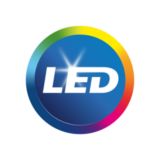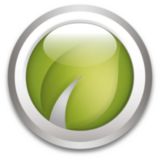 Teknologi LED digunakan dalam

myBuddy

mempunyai jangka hayat yang berpanjangan sekurang-kurangnya 20,000 jam. Menggunakan hanya beberapa watt kuasa,

myBuddy

dan ia mencukupi dari malam sampailah ke pagi..
As a note harga pasaran
myBuddy
adalah RM499 tapi kini Philips mengadakan promosi dan anda boleh mendapatkan myBuddy pada harga RM199 di Philips yang terletak di Menara Axis, Petaling jaya.
p/s Emir secara jujurnya akan sentiasa on-kan myBuddy bila waktu tidur memandangkan Emir greatest fear is dark! hari-hari semenjak Emir terima myBuddy, memang myBuddy akan sentiasa dipasang setiap malam. so, this myBuddy really helps Emir to sleep on his own with the lights off..