Dulu masa I mule-mule ada blog, tahun 2003, tak ramai lagi bloggers tegar, yang tulis pasal politik ade, I mean serious discussion, ade, tapi tak ramai.. and masa tu jugak, blog tidak lah sepopular sekarang, ramai lagi tak tau blogspot tu ape, and as far as I can remember, I tak pernah dengar pun orang cakap "I am a blogger" or "dia pun blogger jugak". Dulu, gaya penulisan orang, banyak kebebasan sebab tak ramai orang yang ade so call online diary.
ni lah blog i yang kene hack
Tapi sekarang ni, bloggers tumbuh macam cendawan, ade yang gune wordpress, ade yang gune blogdrive, blogspririt tapi above all, blogspot masih lagi lagi popular, sekarang ni dah ramai pun yang pindah rumah baru, yakni ade domain sendiri. Me, on the other hand, I will stick to blogspot.. I have no intention at the moment to move to my own domain even though m ore and more bloggers are transferring their blog to .com. The reason being, I dunno, can I just say, I am comfortable with blogspot.. :)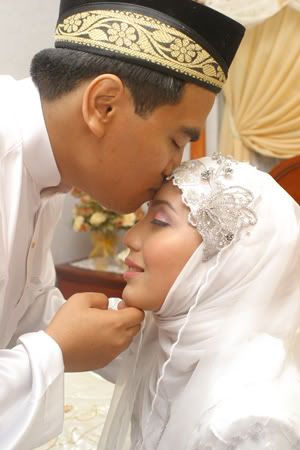 one of the happy moments in my life which I have "recorded" in this blog
and so, dari segi layout satu satu blog tu, u can tell, who they are, percayalah cakap i, kalau layout orang tu is kosong, i mean just pakai template blogspot, I rasa orang tu sekadar nak menulis, sekadar nak bercerite kehidupan seharian dia, they dont bother nak amik duit ke ape from nuffnang, kalau orang tu layout dia penuh gambar baby, then u know, she is a mother or a father, but mostly mothers la kan.. and kalau layout tu penuh dengan macam macam widget or macam macam javascript, sampai loading pun lame, tulisan kejap kecik kejap besar, banyak benor singkatan sampai kite yang "tua" ni dah tak paham, then I bet you know that blog adalah blog adik adik remaja kan kan kan..
blog - the place where I "keep" all my winnings :)
so my blog, rojak, i akan cerite ape I akan cerite, kadang-kadang i rasa nak tulis bahasa omputih, I just tulis, kadang-kadang melayu and kadang-kadang campur, even cerite-cerite pun bercampur-campur, i didnt restrict myself. and my content pun adalah suke hati.. kejap cerite pasal diri sendiri, lepas tu pasal Emir, pasal contest, pasal bebel-bebel, tapi you all perasan tak, satu je i jarang benor i cerite, pasal beauty, sebab seriously, i memang sangattt fail bab bab ni, and honestly I dont really have an interest :)
Blog - where I earn an exra income
sama ada you perasan atau tak, i rasa kadang-kadang tu, blog mencerminkan sape kite sebenarnyer. kadang-kadang kat luar you tengok orang tu muke ya ampun garang, tapi bile dia blog, bile dia tego kawan kawan bloggers dia, dia ade satu hati yang baik rupanya.. or sometimes you tengok orang tu sangat ceria, sangat friendly, but when it comes to blog, she becomes a different person, sumpah seranah, kutuk mengutuk. gosh.. sangat terkejut, it happened to me recently. so maybe dengan orang-orang macam ni kite kene tau, kene berhati hati...
Blog - the place where I share about my joy
and now, blog is a powerful media. some people has earned thousands of money from just blogging. and some also has made blogging as a living, blogging dah sampai satu tahap ketagihan kepada mereka-mereka yang suke bercerita, macam I. I would rather blogging than facebooking or tweetering. Kalau campur itu dan ini, me myself, I dah earn close to RM5,000 from just blogging (campur segala mala blog contest + nuffnang + online sales + ads), sikit pada orang lain, banyak giler pada I.
and sometimes about my pain too
Tengok lah berapa banyak isu semasa yang dibongkar daripada blog, dari politik sampai lah ke gosip artis. recently, pasal isu ke-halal-an McD, kerana banyak bloggers yang mengeluarkan isu ini, McD tampil ke depan bagi penjelasan, Raja Petra kene masuk ISA, why? sebab gaya penulisan dia, sebab ape yang dia cerite mungkin telah mempengaruhi banyak orang. Tun Mahathir, blog beliau, berapa banyak isu yang dia kupas... banyak lagi lah kalau I nak bercerita..
I pun sendiri banyak I belajar dari blogging, walaupun blog i tak de ape ilmu pun you all nak belajar, tapi untuk I, I dah banyak gain from just blogging. dari simple thing sampai a big thing. Im telling you, mane I tau pasal magic wipe (magic wipe ni kain yang sangat best, kalau sental sental pakai magic wipe ni, memang bersih berkilat lah), i tau pasal ni pun dari "merayau" kat blog orang. I tau pasal contest, pun dari blog orang. Bile baca blog, kadang-kadang buat you bersyukur, sebab kadang-kadang kehidpuan you lebih baik dari yang lain and oh, kadang-kadang you rasa, orang itu hidup derang sangat bertuah.. and you try to be better than them, kire blog tu inspire you lah.. :) and petua petua, even mase Emir kene HFMD and H1N1, apart cari kat ada website, I cari blog jugak. sebab I rasa kalau dari blog, orang akan cerite the real life cases, experience macam mane derang handle penyakit2 macam ni.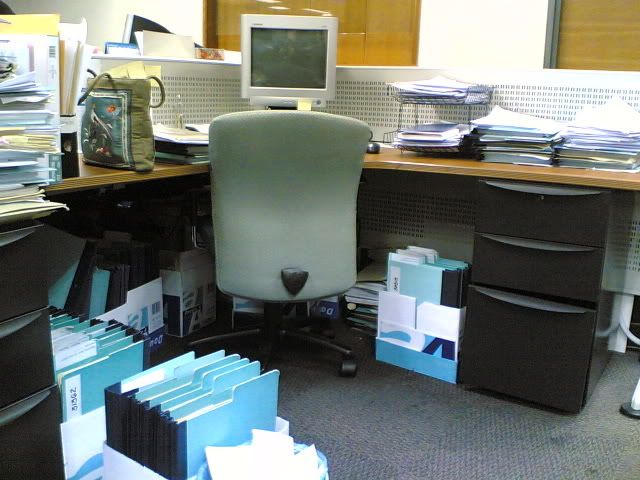 and my work too.. - ni kat E to the Y
to me, blogspot is my own diary. kata lah kalau i tak de esok, i nak Emir bace ape yang I tulis, at least dia tau, mak dia sangat sayang kat dia. dia tau, mak dia banyak buat itu and ini untuk dia. even kalau i nak tengok macam mane i dulu dan sekarang, i just tengok je entry i tahun 2004.. huish.. banyak beze!! dulu sayang sayang banyak benor dekat Mr. Husband, mase tu kan dia pujaan hati, nak geli naik segan pun ade bile baca balik hahaha.. eh.. sekarang pun I sayang per, tapi tak de lah nak tunjuk lebih-lebih macam dulu kan hehe
blog - the place where I treasure my friendship
so again, i tak de nak condemn mane mane blog, to me, blog is your expression, tapi dengan kecanggihan, kepandaian orang sekrang, berpada-pada lah dalam bagi pendapat, jangan simply aci suke je bercerite pasal orang lain, pasal laki you, pasal keluarga you.. sikit sikit in general to me acceptable, ni kalau sampai describe pasal ape yang berlaku dalam rumah dan tangga, atau kutuk orang itu dan ini, tidak lah sesuai untuk dibaca even though you can always claim, suke hati lah kan, i punyer blog. again, to me, what you wrote in your blog, represent the truth about yourself, and nobody is perfect...
--- ok ok, tak tau kenapa sekarang ni nak cerite jer....