Yes, I really need a break. I really need to go somewhere as long as I can stay a night in the hotel before serving my probation period. Anywhere. Wanna go to Hard Rock Hotel but bet that Mr. Husband not interested (*tak tanyer lagi pun :p), well Mr. Husband always refused if I suggested to go to Penang, not sure what Penang means to him. haaaaaaaaaaaaa
So, any suggestion? any fare promotion? the cheaper the better..
and if possible wanna propose to Mr. Husband for a vacation of two to anywhere.. the last time.. hmmm kat Kuantan, before Emir was born, now it almost 4 years.. so why not kan.. BUT I only can tolerate for the maximum of 2 days and I night hehehe.. sorry Papa, sian emir..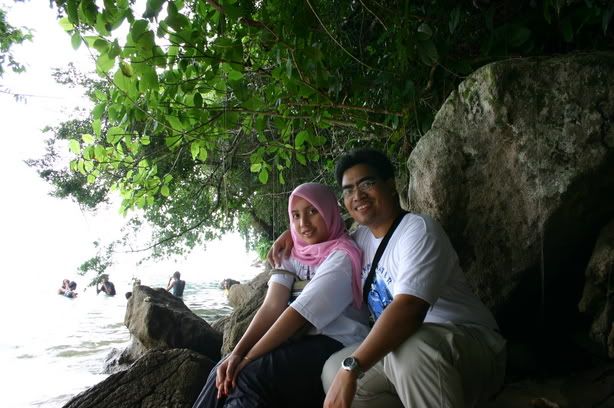 --during our honeymoon at Pulau Tioman--
Emir.. atok mama dia ade.. peace peace :) or tak pun adik i, Jiji since dia still tanam anggur kan hehehe