Finally, i am on my two weeks leave, the leaves that I really needed, i mean really. and not only that.. im on my way to matahari terbit jugak.. i forgot to ask whether my SIL's house ade internet ke tidak.. if not, see you in two weeks time ya..
Anyway, you are allowed to laugh :)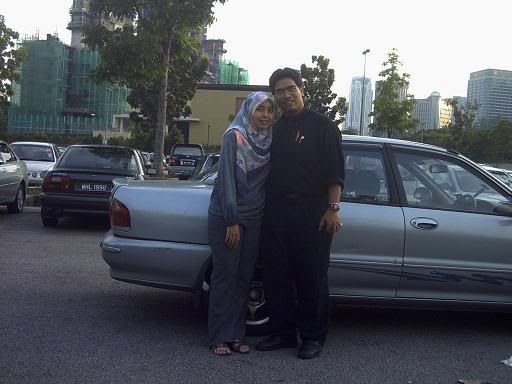 Found this picture in one my entries in the year 2005, mak aiii.. both Mr. Husband and I were histerically laugh when I showed to him this picture.. Because this is us now.. :p
Huhu... Cukup laa tunjuk bahagian atas je kan :)hehehe
Tak pe yang penting dah ade ni...