HAPPY BIRTHDAY
Birthday Wish to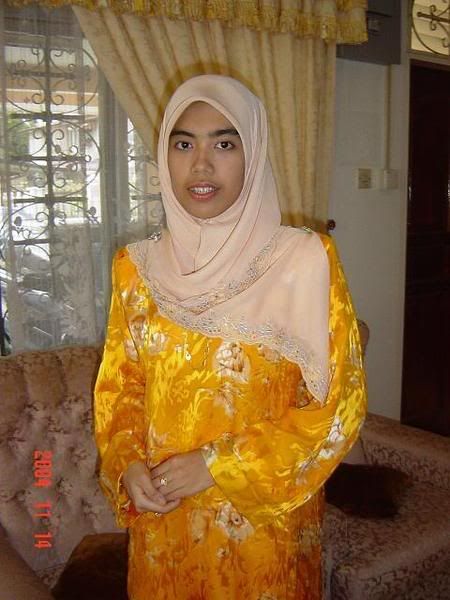 Happy Birthday to tengku Nurlina Tengku Shah Buddin. Actually, happy belated birthday.. Sorry i dint send any birthday wish, not did i forgot but i accidentally missed the date. The day before, hubby and i were having dinner with Ain & ujie and both of us has been reminded about your birthday. Since i was thinking it was still too early to wish, so i would rather waited till the next day.. BUT :D sorry dear..
Talking about her, shes my housemate way back then in UTP for 2 and 1/2 years. Sitting together on her bed is like attending a new class though :) - peeping hot guy passing by, and i got to know more about nasyid teams than before which is a positive effect for me. Listen to her love-story which enquire me to have creative thinking :) yeah you need that in order to response..
she looks serious but deep inside she is more or likely love a romantic and peaceful life. We are even close during our days in PAAC, and as usual, she is very very good in FOOD!! love to eat although she is damn skinny.. Jeles jeles.. anyway, happy 23rd birthday.. may allah bless you on whatever you do.. :)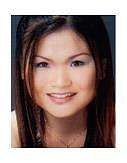 HAPPY BIRTHDAY KAREN.. Today, 14th June 2005 is her 23rd birthday. Like Nolee, she also is my housemate also for 2 and 1/2 years.. I know her before she became my housemate but we were not that close. But, once we became housemate, gosh she is sooo cool and trendy. Her room was piles up with her shoes collection and each of the box has a picture of the shoe. She said="senang nak ingat ni kasut mane". No doubt she is a beauty conscious, and i learnt a lot of makeup thingy from her although i never practised it.
One thing bout her, you really enjoyed shopping with Karen since she will buy anything that she really adore although its $$$. Love her cute Kelisa very much and i guess i rarely seen her bf driving her kelisa :D.. Thanks for your popcorn maker.. very unique wedding present.. Anyway, happy birthday, enjoy your 23rd birthday and do keep in touch OK.