Carmen
Last Saturday, i watched Carmen performed at Istana Budaya. It was the longest theatre ive been watching so far. How was it? emm its a bit frustrated because i couldnt read the subtitle. Yerp, most of the dialogues are in Spanish, and i dint know that. i purposedly left my specs but luckily focused on the soprano vocal -repeated the same words- so i managed to get the lines although it was a bit blurry. Luckily mama helped me to understand the scene. After watching Carmen, one thing is i do more appreciate our Malaysian product, because it represents our culture and our heritage. I couldnt bear with the ending, how come Carmen has been killed by someone whom loved her so much. If in Islam or in our Malay culture, kite percaya pada qadak dan qadar, and life goes on.Anyway, here is the synopsis taken from virtualmalaysia.
Carmen is an opera full of seduction, jealousy, love and betrayal which was first performed in Paris in 1875 and considered shockingly obscene at the time.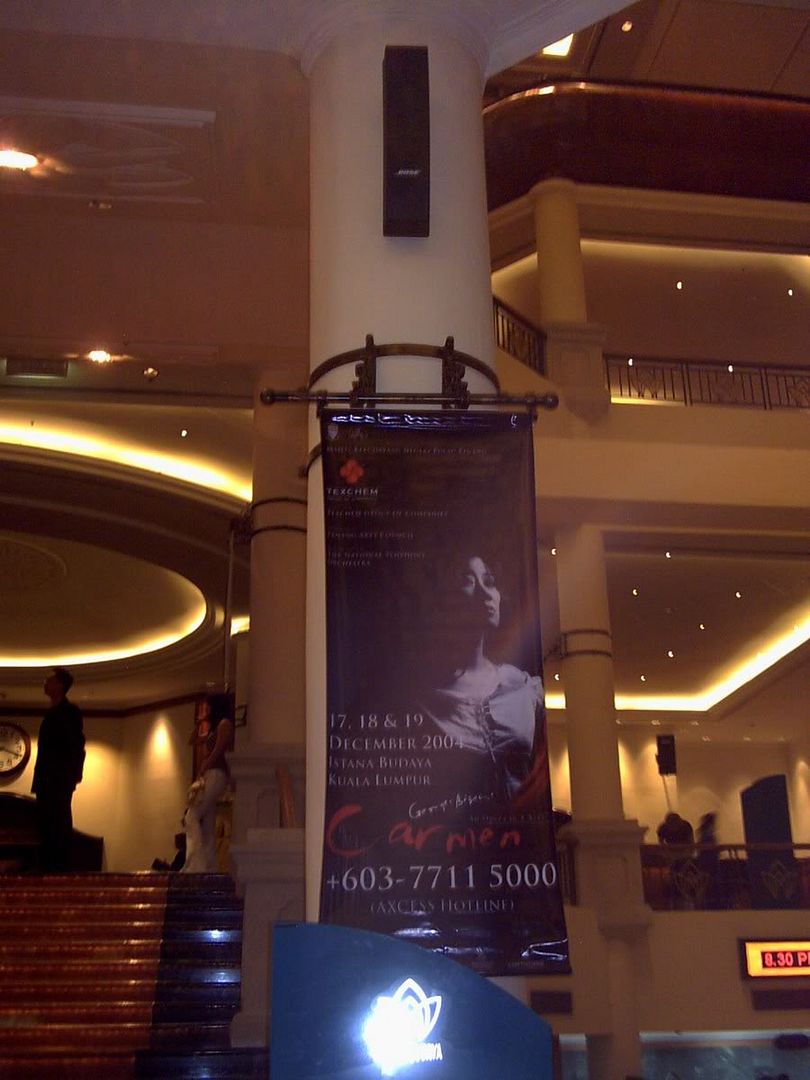 Don Jose, a young corporal thinks that he is in love with Micaela until a gypsy called Carmen flirtatiously throws a red flower at his feet and captivates him with her sexual allure. When Carmen is arrested after a brawl in a factory, she is put under Jose's guard but he besottedly allows her to escape, thus earning himself time in jail and loss of rank.
When Escamillo, a glamorous toreador appears in a tavern, he is attracted to Carmen but she is still intrigued by Jon Dose who has just been released from prison. After Escamillo leaves, Jose enters the tavern and he confesses to Carmen that he is infatuated with her. Carmen taunts him seductively and he ignores the trumpet recalling him to barracks. Instead, he decides to become an outlaw, joining up with Carmen and a group of smugglers.
Escamillo fights Don Jose over Carmen. She sides with Escamillo and accepts his invitation to a bullfight but Jose remains determined to win Carmen back.
Outside the bullring, crowd hail Escamillo, who is accompanied by Carmen. Her friends warn that the enraged Jose is pursuing her, but she fatalistically stays her ground. Inside the bullring, Escamillo triumphs as Jose confronts Carmen and begs for her love. When she refuses, he kills her and gives himself up to the authorities.
And yesteday, we went to Genting Highlands, its really a short trip, arrived there around 3 pm and checked out at 6pm. Nothing much, just keeping ourselves bz at the hotel while waiting for mama. I supposed to take MC today, but thinking theres a lot of work that need to be done, so i decided to go to the office. Since i was the mastermind, hehe the rest of my siblings followed my deccision and cancelled our plan to stay a night there. hehe. Anyway, this picture taken by youngest sister-Azyan. Ape macam skill die amik gambar dari tingkap..??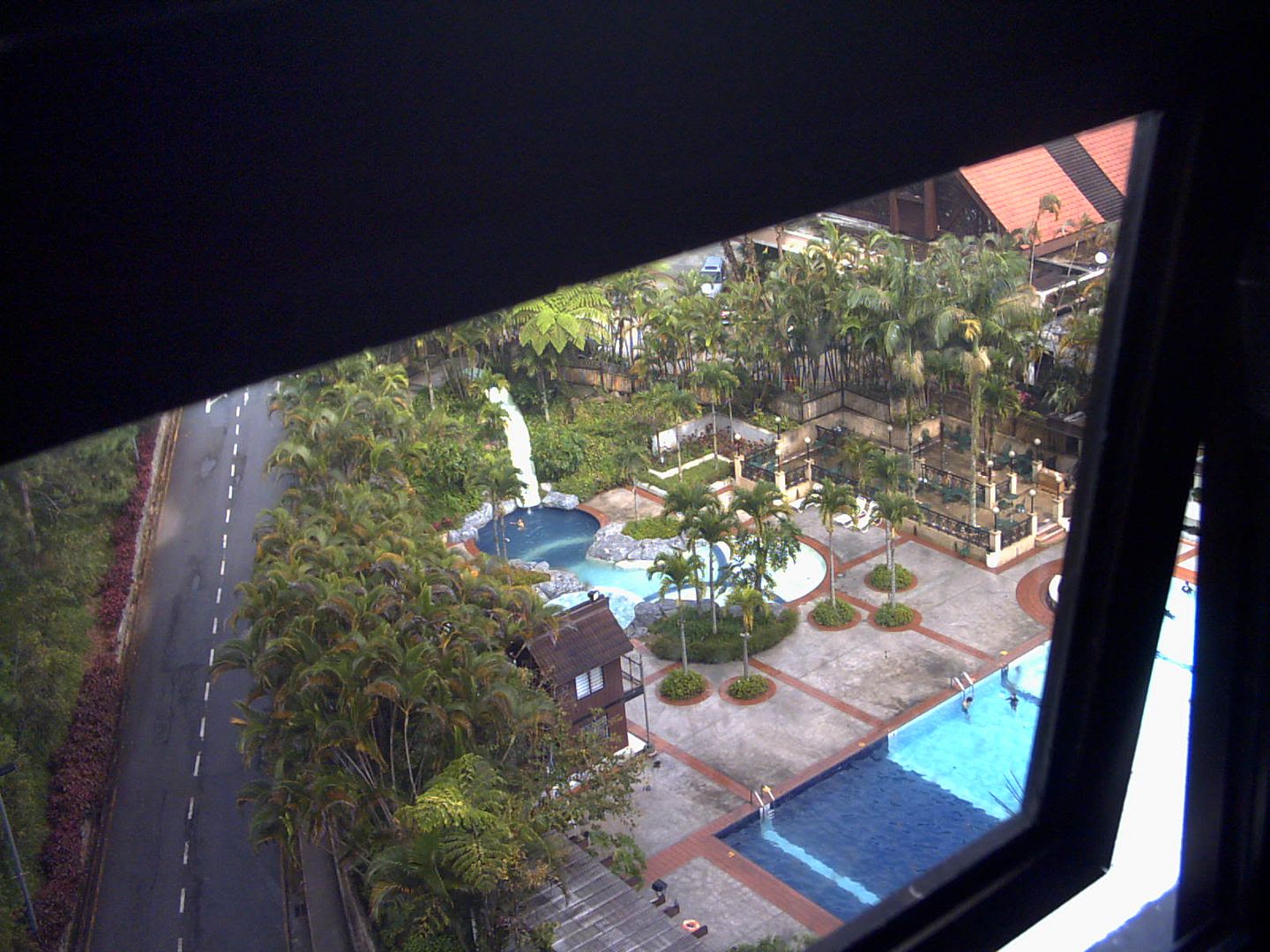 and this is my youngest sister, dunno where they took this pic, maybe somewhere near the lobby.. btw, i like the scenery...